I have been told since I was a small kid that I am a very shy kid, I should speak more & such similar things by almost everyone. It was very difficult to keep the confidence going while being yourself. I tried to come out of my own self & tried doing things others told me to so that I can 'fit in'. But my parents always supported me. They were the ones who helped me come out of this taboo called 'Introvert'. I shared all my experiences with them & all they told me was - be yourself. I exactly did that, followed my passions of helping kids around the world to become extraordinary humans &  today I can proudly say that I am a CONFIDENT INTROVERT KID. I have created 5 steps to unleashing your superpower as an introvert kid & becoming a confident introvert kid. 
I am coming up with the book - CONFIDENT INTROVERT KID - 5 steps to unleash the superpower of an introvert kid. 
Meanwhile, enjoy my nuggets on Confident Introvert Kid every Thursday
here
.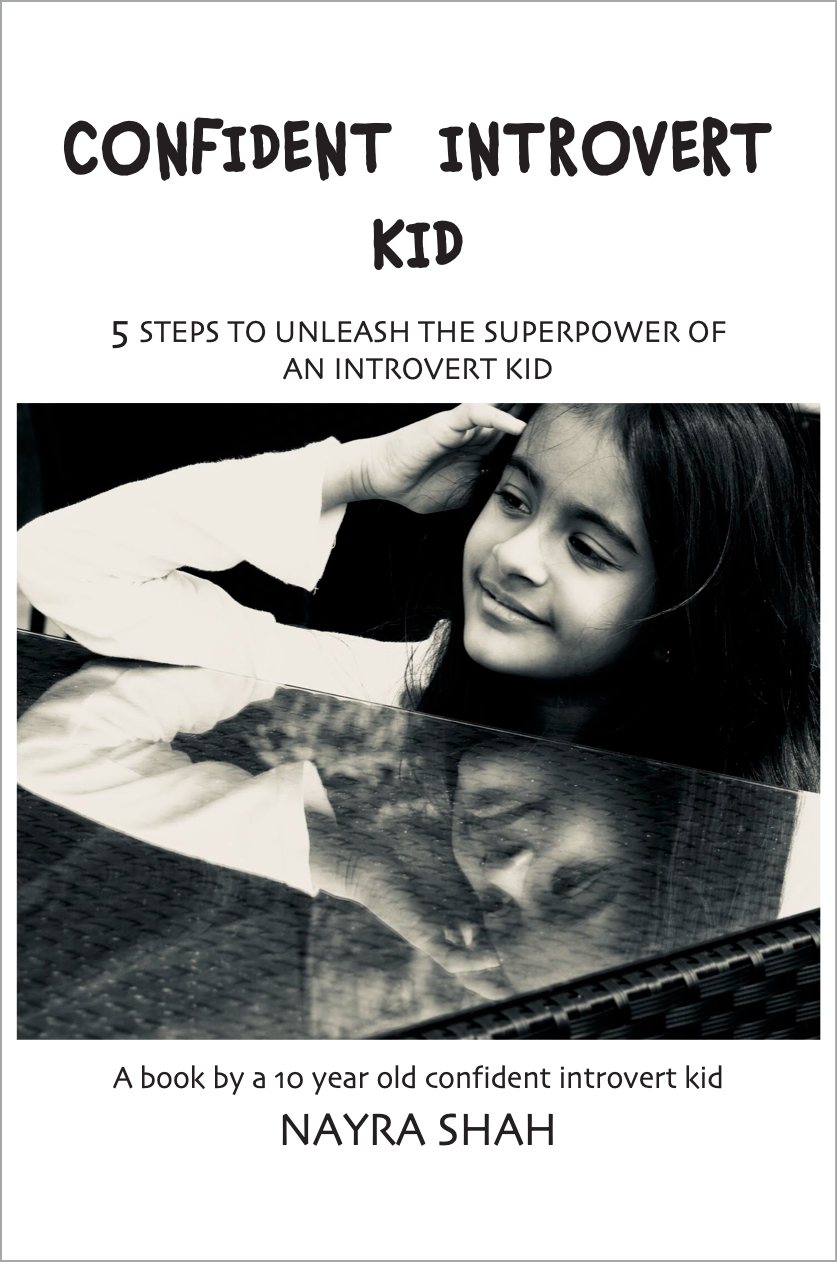 Link to my nuggets on Confident Introvert Kid